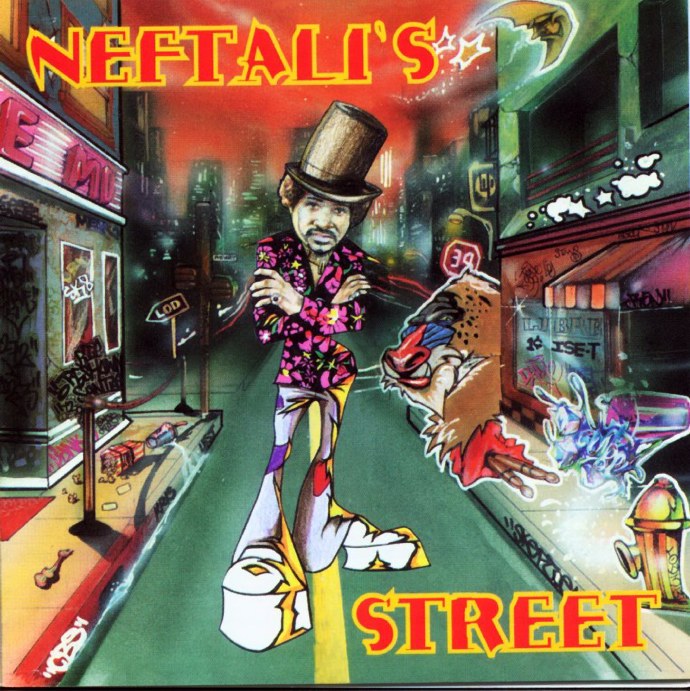 Artists Jason Lemone hide in his art work some of the names of Rap artists that have sampled Mandrill records, see if you can find them. Ice Cube, Ice Tee, Public Enemy, EPMD.


(1995)
1995 Neftali's Street was first release. Neftali called on Cordell Boogie from P-Funk to launch his limited edition collector series audio sample CD. Each copy is numbered from 1-1000. Remaining copies of Street were pulled from Big Fish Audio after making a deal with Guitar Center. They were selling Street in a package along with other sample CDs from the company for less than $99.95. Neftali felt his wishes were being disrespected.
Neftali
: "The beats and music I created on street came from my heart and the price of $100.00 was a set price and should never have been reduced. These sample companies have no heart and most Cds they sell are made for film or grabbing a snare or kick from.
My Cd was created for a song writer to have a rhythm base to create a songs from. A music sample from Street called "Summer Of 70" has been sampled by "Snoop Dogg" on "Da Game Is To Be Sold Not To be told", the song is "Pay For P..." You wont see Neftali's name on the credits but Snoop made up for it by giving up 50% of his royalties from the song. Many other artist's have shown respect for Street by paying full value for it and honoring royalty requirements.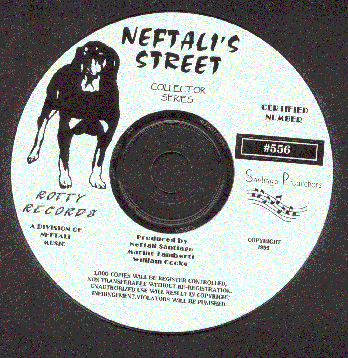 Top Hip Hop Artists That Have Sampled Neftali's groove Include:
Ice Cube
EPMD
Jungle Brothers
Smith and Wesson
Grand Master Flash
Public Enemy
Snoop Dogg
(1998) "Pay For P...

If you would like one of the only remaining copies of Street send a money order or certified check for $100.00 to:
SANTIAGO PRODUCTIONS
6846 RESEDA BLVD. #163
RESEDA, CA 91335