1 thru 85
85 Original 70s Style Funky Beats.
I used five different drum kits and ten snare drums to make-up this set of loops. The beats and music I created on Street came from my heart. Sample CD distributing companies have no experience in marketing an artist. Most Cds they sell are made for buyers to grab a snare or kick from thousands of choices.
My Cd was created for song writers to have a rhythm base groove to create a songs from. My loops open the writers creativity helping to inspire his or hers songs to go in a more innovative place as if I were there writing with them.

Music Samples:
#86
Neftali called on Cordell Boogie from P-Funk to help launch Street. Boogie and Neftali got together and jammed on five samples used on Street. The samples are listed under program number 86 on the CD.
Summer Of 70
Mr. Black
Carbonated Funk
B. Funk (w/2 variations)
Leaping No No
Fat Rat
Take It To Bridge
Summit 1
Apparitions
Delaside
Kryptonite
Animal Jam
Animal Jam
Jungle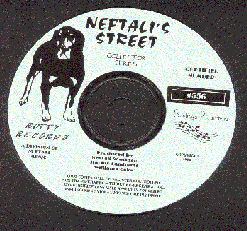 Above shows copy number 456.
Big Fish Audio distributed Street in 1995. Neftali felt his wishes were being disrespected so he took two of his nephews over to Big Fish and retrieved the last 300 copies of Street.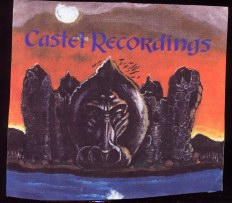 Program #87
Myself and Lucy Sustar went inside a stone castle to record 15 natural ambient loops.
I felt a power coming from the ambiance of the different rooms. One room had a stage.
Castle Recordings were recorded very raw.
To The Curb
Watts
Florence And Normandie
125th Street
Long Beach
Sly Thing
Patra
South Central
CBS
The Metro
Can't Stand it
Cellar Tom
Cellar Snare
Cellar Kick
Cellar Hat

Funk To Go:
Program #88
16 Funky slices of street drums including all the slaps variations, talk box, rhythm guitars, ect.
Ghetto Plastic is a 5 gallon plastic bucket played with hands and mallet and all the variations of slap.
Da Box
Eddie Guitar
Boogie Riff
Big Foot Stomp
Ghetto Plastic:
Marcando
High Slap
Medium Slap
Low Slap
Mallet Hit
Rim
Muted Rim
Muted Mallet
Bass Tone
Open Slap
Rat-A-Tat-Tat

Street Sounds:
Program #89
All types of street sounds:
Getting of f bus, kids playing, 911, police radio, ect.
Police Dispatch (Live Band)
Police Dispatcher
Code 4
911
Dialing Phone
Phone Off The Hook W/voice
Off The Hook Sound
Kids Playing
Black Top B. Ball Game
Walking Through Arcade
Bus Stop Coming
Bus Stop Picking Up Passengers
Car Alarm
Siren
Car Horn
Distant Police Helicopter
Men At Work
Wet Road
Flowing Traffic
Traffic W/ Harley
Light Traffic
Door Slam
Lighting Up