Confirmed Churches:
| | | |
| --- | --- | --- |
| | Antioch Bible Church | Redmond, WA |
| | Bellevue Christian | Clyde Hill, WA |
| | Eastside Four Square | Bothell, WA |
| | Cascade Community | Monroe, WA |
| | Overlake | Remond, WA |
| | Northwest Community | Bothell, WA |
| | Northshore | Woodinville, WA |
| | | |
| | | |
| | | |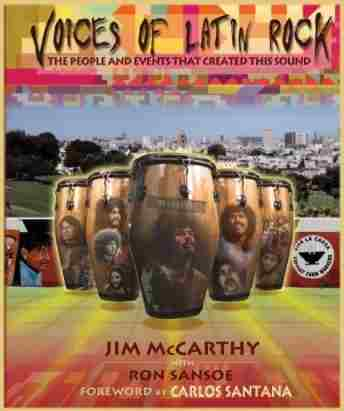 Voices of Latin Rock :
The People and Events That Shaped The Sound
by: Jim McCarthy,
Ron Sansoe
Publisher: Hal Leonard Publishing Corporation
Publication Date: 11/2004
324 pages
Directly from the Mission District in San Francisco, the explosive fusion of Latin, Salsa and Rock is chronicled from a writer who has followed the music and the musicians for over 30 years.
The book covers the stories of prominent Latin rock bands including Santana, Malo, and Mandrill examining in detail the pioneering records and the ways in which both reflect a wide spectrum of Latin influences. It highlights the cast of characters and emerging period in the US during the late '60s, with all the cultural background events including Woodstock , political activism, and the record label expansion. Legendary figures such as Bill Graham, Clive Davis and the Escovidos family play crucial roles in the development of this sound.
As Latin music continues to become more mainstream, the interest in its musical roots grows. This book sheds light on these musical pioneers, and is gorgeously illustrated with over 800 band photos by Jim Marshall, Rudy Rodgriguez, Joan Chase and others, plus artwork of dozens of rare album covers.
Neftali: Jim McCarthy is a good friend of mine. Believe me, this book is da bomb! Jim bled and researched it for 5 years. It has quotes from myself, the Wilson brothers, and Claude Coffee Cave. There are some great pictures of Mandrill in the book as well.