PLANET PEOPLE MOVEMENT MINISTRY

THIS NEW MINISTRY WAS FOUNDED AS THIS YEAR OF 2005.

IT IS BASED ON THE BOOK OF EPHESIANS.

P.P.M.M. IS A NON-PROFEIT, NON-DENOMINATIONAL CHRISTIAN MINISTRY.

P.P.M.M.'S GOAL IS TO REACH TEENS WITH THE GOSPEL OF JESUS CHRIST, AND RAISE UP AN ARMY OF WARRIORS FOR CHRIST THROUGH THE CREATIVE ARTS.

OUR FIRST TWO PROJECTS ARE:

1. "THE GREAT DECEPTION" CONFERENCE.

2. PLANET PEOPLE MOVEMENT RECORDING STUDIO.

NEFTALI WILL BE SEEKING OUT EXCEPTIONAL TALENT, AND DEVELOPING, RECORDING, AND PRODUCING MUSIC AT NO COST TO THE ARTIST.

JESUS WANTS TO TAKE BACK THE AIRWAVES, AND IS USING NEFTALI AND ALL HIS EXPERIENCE TO DEVELOP NEW MUSIC MINISTERS. NEFTALI BELIEVES GOD WANTS TO TAKE AWAY THE SECULAR/CHRISTIAN MUSIC LABEL DIVISION.

OF COURSE P.P.M.M. COULD USE YOUR FINANCHAL HELP. IF YOU WOULD LIKE TO HELP, YOU CAN SEND YOUR TAX FREE DONATION TO:

PLANET PEOPLE MOVEMENT MINISTRY

23418 NE Union Hill Rd.

Redmond, WA

98053

WE'RE NOT AT WAR WITH FLESH AND BLOOD
WE'RE AT WAR WITH PRINCIPALITIES THAT RULE THE AIRWAVES
GOD IS RAISING UP AN ARMY OF ANOINTED YOUTH
TO TAKE THEM BACK!!!
ARE YOU READY FOR THE BATTLE?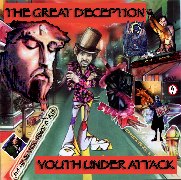 THE GREAT DECEPTION

YOUTH UNDER ATTACK

Seminar Host Speaker:

Youth Evangelist, Neftali Santiago

Project Goals:

To educate youth and their parents to recognize the deception of the enemy and teach them how to stand, wearing the full armor of God

To implement a plan to bring out the talents in local churches and encourage youth to use them for the kingdom. The talents God has given youth are given to usher in a new way of ministering to youth-youth

leading youth.


To raise up a body of youth warriors who will implement change within their youth groups


To bridge the gap between the Jr. and Sr. high kids by encouraging the older kids to take the challenge of mentoring the younger ones.

Description:

Local churches set a date for the seminar in their city which will include:


Friday night session


Saturday afternoon session followed by a dinner


Saturday evening session


Sunday youth service; encouraging youth to lay their junk at the foot of the cross

Discuss a location that will facilitate all participating churches youth groups and outside youth as well.

Friday Night:

Opening Songs:

1. "Call To Battle"

2. "Unity"

3. "Sing Unto The Lord A New Song"


Talent Showcase:

Featuring one representative in all the creative arts from each participating church.


Art (drawing, painting, sketch)


Song (solo or group)


Dance (solo or group)


Film Segment


Poetry Reading/Spoken Word

(All must portray Gods movement and a new approach to the arts ushering in "The Youth Wave" of the Holy Spirit).


Message From Neftali


"Aleister Crowley" Segment


Prayer


Closing Song - "This Is The Year"

Saturday Afternoon:


Great Worship (
worship team made up of anointed musicians from all participating churches directed by Neftali
).


"Satan's influence in music history 1964-2003" Segment


"Sex, Drugs, and Music" Segment


Local teen moms sharing their testimony


"Music today 2004-2005" Segment


Neftali discusses "Mantras" used in pop music today


"Death Without True Salvation" Segment


Prayer

Break

Saturday Night:

Parents working together, preparing and serving a dinner for their kids

(Dinner prayer)


Dinner


Great Worship


"Putting On The Full Armor Of God" (teaching)


Uniting the youth-body of Christ/a call to serve


Local youth pastors sharing what God is doing in their churches


A Proc-la-fession (mic call)


Altar call


Prayer for individuals, split up into 10 lines with youth pastors and


leaders praying for specific needs from the body

Sunday Morning:


Ministering worship


Short messages from participating pastors-whatever God has put on their hearts for the seminar


Closing prayer from Neftali


End with "Sing Unto The Lord A New Song" (the seminar youth anthem)

Days To Follow:

Neftali will stay in town for two weeks after seminar in order to accommodate participating churches.


Youth will have an opportunity to cook and serve dinner for their parents at their local churches


Message from Neftali


Film Presentation


Prayer for the parents


The date and time of course will depend on local churches schedules.

Local Pastors will coordinate their schedules to fit a two week timeline if possible...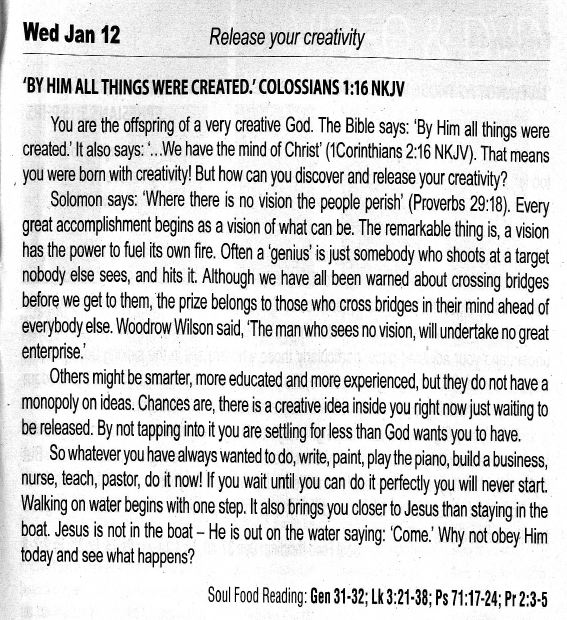 For More Information Email:

Planet People Movement Ministry: