In Memory Of Fudgie Kae Solomon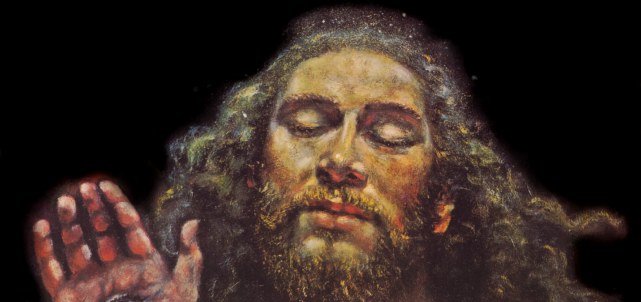 Respect Goes Out to the memory Of Fudgie Kae Solomon the most under rated bass player of the 1970s time period. I talked to Claude Coffee Cave over the phone while working with Funkadrill on this sight and he said this about Fudgie:

Fudgie joined Mandrill in 1972 after the departure of Bundie C. Charlie Padro knew Fudgie and brought him in to audition. The band fed him a couple of tunes and hired him on the spot". Fudgie performed live with the band before recording on "Mandrill Is" . His bass playing was phenomenal. His blend with the band was perfect.




Listen to Fudgies performance on:




Children Of The Sun

Ape Is High

The Sun Must Go Down

Golden Stone

Hang Loose

After The Race

Mini Suite For Duke

Positive Thing Jam

Songs Fudgie Composed:




Mandrill Is:

Lord Of The Golden Baboon

Co/wrote with mandrill:

Composite Truth:

Out With The Boy




Just Outside Of Town:

She Aint Lookin Too Tough




Mandrillland:

Reason I Sing

Music: D. Rodrigues

Lyrics: F. Solomon

El Funko

Co/wrote with mandrill :

Armadillo

Co/wrote with mandrill :

The Road To Love

Co/wrote with mandrill :




Funkadrill: "I miss Fudgie and I always will. Fudgie was a melow kind of guy. He love his music and was able to leave us a little of it on Mandrill lps. While we where working on Mandrillland I had the opertunity to watch Fudgie write on piano. "The Reason I Sing " is one of my favorite Mandrill songs. Sometimes I look over my left shoulder and catch a glimpse of him through Lou Castro's playing but no disrespect to Mr. Castro, but no one can fill the Mandrill spot the way Fudgie did.

He was always making me laugh. As a drummer he was my equal, grooving together was a treat that turned into a full meal everytime we locked.

I really don't know Fudgie's People, I know he was in love with a girl from Pasiac New Jersey so if you read this please get in touch with me, I would love to talk with you. I'd really like to give this tribute some justice about his life. I think it would be important to his fans."


In the morning we'll say, good-by for the day
Before an hour is gone, I feel it's too long that you've been away
In the evening we'll meet at some quite retreat
Two sips on wine, where will we dine and soon it's the time
How many books could I write of your looks
And lovers for ages will thumb through those pages and see what I mean
When I say, you are my summer my spring, the seasons you bring
You are my life, my thing, the reason I sing
So glad being here as we both share, each others eyes I reolize how much you care
How many books could I write of your looks
And lovers for ages will thumb through those pages and see what I mean
When I say, you are my summer my spring, the seasons you bring
You are my life, my thing, the reason I sing

Fred Fudgie Kae Solomon, Doug Rodrigues 1974